Staples Canada Printable: 10% Off During Customer Appreciation Days (Jan. 31 & Feb. 1)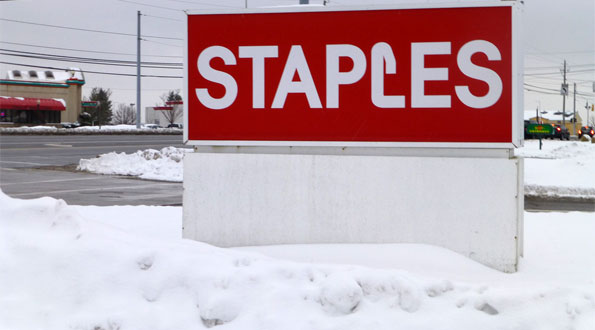 Weather got you down? Then why not take a little trip to Staples for some much needed customer appreciation? During two days only, you can print the coupon below and save $10 of any order at a Staples near you during their Customer Appreciation Days on January 31st and February 1st 2014.
Certainly the expensiveness of printer ink is no secret to anyone, which is exactly what I plan on saving on at Staples with this printable in hand. If you are in need of ink as well, then make sure to check their ink & toner finder to make sure that they do indeed carry the one(s) needed for the printer you have.
For anyone with kids, getting a head start on school supplies may also be a good idea since prices tend to be much lower around this time of year compared to throughout the back to school months.
The main thing to remember with Staples though is that you can save on just about anything from furniture to office supplies and even cleaning products (i.e. paper towels, vacuums, tools/ hardware etc.), so this 10% off may actually come in handy depending on what you're in need of the most and it's nice to get out of the house every once in a while during Winter as well!
As usual, don't forget that this printable is also available on our Staples coupons page, alongside all of the coupon codes released for redeeming at their online site.
(Image Credit: Nicholas Eckhart)
(Expiry: 1st February 2014)