Staples Canada: iPad Mini Only $299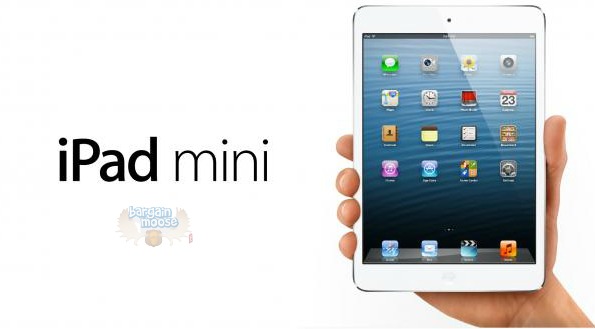 Staples Canada has the 16GB Wi-fi iPad Mini on sale for only $299 right now.
The iPad Mini is the ultimate tablet. It is light weight, small enough to throw in your bag, but large enough to read newspapers on and play games comfortably on the screen. It also costs substantially less than the regular iPad, so you are saving several hundred $$$. The price point is perfect, the quality is there, and it's a beautiful machine too.
Staples is sporting the best price (by a wee margin) over the competitors. Right now seems like a popular time for the Mini to be on sale, so Best Buy and Future Shop both have it on sale for $299.99. Yup, $1 more. Save that $1 and go buy yourself a drink at McDonalds or something. Now, the usual price of an iPad Mini, and why I am really posting, is because Apple sells these little babies for $319. So you are saving $20 off the retail price.
Choose from white or space grey. Both are still in stock and they will ship for free because they cost over $50. I have found Staples Canada to have super fast shipping (it's seriously intense), so you are going to get your new device quickly.
(Expiry: April 29th 2014)