Staples Canada: 60L Storage Box Only $7.48 (50% Off)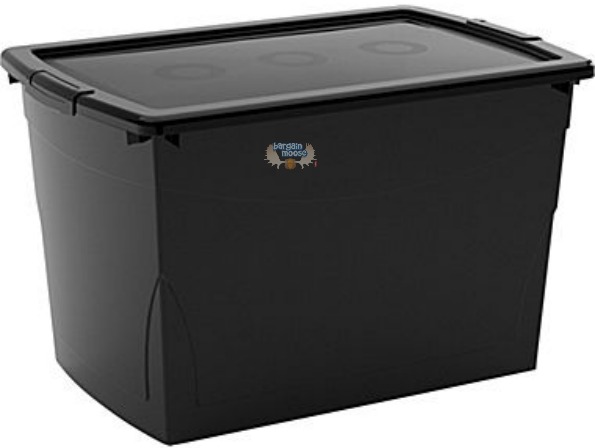 Staples Canada is having a storage event, with up to 50% off a number of items for storage in your home or office. I found this KIS 60L storage box on for 50% off, now only $7.48, with a regular price of $14.06.
You really can't have enough storage boxes. I use them for everything from holiday decorations to clothing to toys to camping gear. Anything that I need to be put away at some point lives in a storage box. Sixty litres is a nice, large size to fit in a variety of your own items. These boxes are also stackable. This one on sale is black, which I think is perfect as it doesn't stand out as an eyesore in a red or blue. It fits right in. I price compared 60L totes and couldn't find any online for less than $10, so especially if you are buying a few, these are a great deal.
I found a few other notable items during this sale like this Advantus portable file. If you need to take files with you wherever you go for your job (or just for fun. This weather-proof case looks perfect for carrying data binders and hanging files. It is $25 off, with a regular price of $84.85, now $59.85.
If you need anything, and I mean anything, for storage purposes, Staples has it on sale during this sale. Even Sharpies, file folders all the way up to file cabinets and storage solutions are on sale with up to 50% off. I know most people do Spring cleaning, but I'm more of a winter cleaner. I use that time indoors when it is frigid outside to get my home organized and clean. In the spring, I want to be outside! This sale at Staples is perfect timing for me in Ontario with the weather getting cool enough to want to hibernate and be productive indoors.
You'll want to spend $45 or more to get yourself free shipping.
(expiry: 23rd September 2014)