Sony Canada Boxing Week Event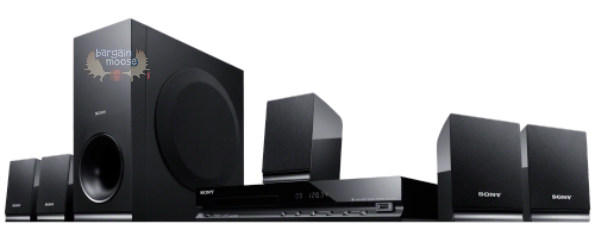 Sony has started their Boxing Week Event and has lots of the hot Sony electronics you love on sale.
We recently did a survey on Bargainmoose to ask shoppers about Boxing Day. Overwhelmingly, many shoppers are looking for electronics deals (and many are looking for clothing). Sony is the spot for all your electronics and along with their Boxing Day deals, you can add another $10 off $200 with our exclusive coupon code, or if you want to get your item super fast, use our other exclusive coupon code to get free express shipping on any order!
If a TV is on your to-buy list, you might want to consider this 40" W600B LED HDTV. Regularly $549.99, you can get it for $439.99 once you've also added the exclusive coupon. It will ship for free too, as shipping is free on orders over $50.
Consider these MDR-10R series bluetooth headphones with a star rating of 4 out of 5, that were $249.99, now $149.99 and if you want them right away, you can use the free express shipping coupon too.
This Pov action cam and live view remote bundle was $429.99 and now $339.99 with the coupon added. This is cheaper than I could find it anywhere else. This cam looks super fun, especially for the sports enthusiast who wants to record all of his/her adventures.
If you do a lot of videos on your smartphone, then the attachable camera will let you get a little more detail. With 10x zoom, you'll actually be able to see your kid on the stage, rather than a blur of children. It takes 1080p HD video with low grain, so you know you'll get quality shots. This was $229.99, and now $149.99 and again, you can get that added feature of free express shipping.
Another thing we learned from our survey is that people liked to shop on Boxing Day to get items they didn't get for Christmas. Are any of these on your list? Might as well treat yourself if no one else is going to ;)
(Expiry: Unknown)