Newegg Canada: Stocking Stuffers Sale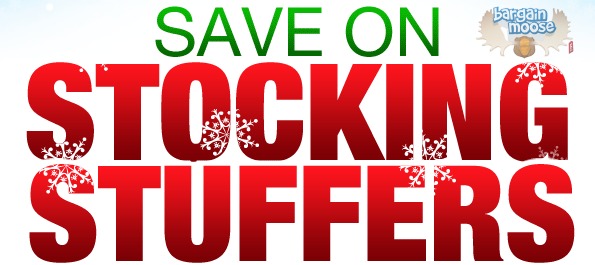 Need to help Santa fill those holiday stockings? You can save big on stocking stuffers from Newegg Canada until 13th December, 2011.
Save $70 on this SanDisk Sansa Clip+ 1.0" Blue 4GB MP3 Player $29.99 (reg. $99.99). You can listen to up to 1000 songs on the 4GB player, or  listen to FM radio. The MP3 player has a long -life battery, voice recorder and a memory card slot as well. You will have to enter the coupon code: CEMCJHKC23 to get this discount, otherwise the price will be $49.99.
Another great bargain is the Motorola Bluetooth In-Car Speakerphone Handsfree Car Kit with Built In Digital FM Transmitter, Audio Caller ID and 18 hours talk time for $47.99 (reg. $129.99) and free shipping. It's got loads of great reviews, like this one:
Good size, excellent quality, lots of features! No problems with the caller on the other end not able to hear me. You can hear the caller quite well with built-in speaker or even better -- tune your radio to a supported frequency and hear your caller. Love playing music off my phone through the radio transmitter too. It pauses the tunes when a call comes in. Very nicely built unit. Highly recommend.
There are lots of other items on the sale pages, cellphones, memory cards, loads of accessories, worth a look.
(13th December 2011)