NewEgg Canada – New Electronics and Gadget Site - Launching Today!
This isn't really a deal as such, more of a "heads up". New Egg are supposedly launching their Canadian online store, today, Wednesday the 1st of October, 2008.
It's a hot topic of conversation on a few other forums, with speculation about various products and prices. In case you don't know of them, their dot com site is very popular in the US. In fact, it's the 2nd largest online-only retailer there.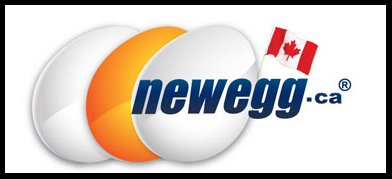 NewEgg.com does lots of very good deals on various electronic goods and gadgets. They even do household appliances, computer games, software, cell phones. Here's hoping that the Canadian branch will be as diverse in its product ranges.
Hopefully NewEgg.ca will encourage a bit more competition with the other Canadian based electronics shops, such as CanadaComputers, NCIX, TigerDirect… leading to better deals for us consumers!!
- Anna
UPDATE: I've just clicked onto it, and the site is now live!!
First 4000 orders get $10 discount on a $49 spend with coupon code " CANGRANDOP "