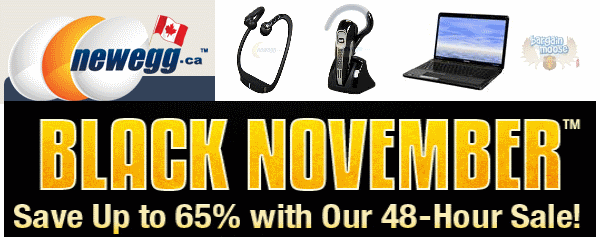 Newegg has a 48 Hour Sale on right now with savings up to 65%. I just love perusing the sale items from electronics stores. I always discover so many things I just need.
Here's a couple of the deals that especially caught my eye:
I have one of these headsets that I picked up about three years ago for around $60. It's great for working out because you don't have to worry about a pesky headphone wire.
This is wonderful for those times when you just need to have a clear conversation with your friend but you don't need stereo.
These two items also come with free shipping.