Net-a-Porter (US): Up to 70% off Sale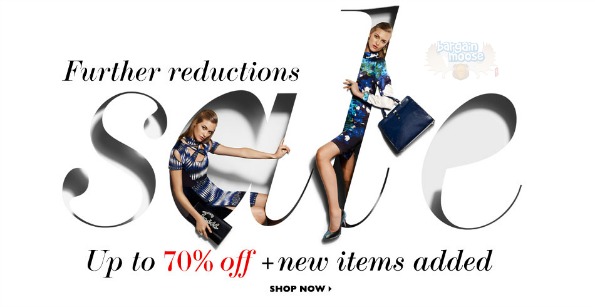 If you love designer duds, you are going to worship this website. Net-a-porter is having their very famous end of season up to 70% off sale! Here you can get awesome designer clothing, shoes, bags, and accessories for awesome prices.
Now. Net-a-porter is US based. However, shipping and duty is very clear.
Shipping to Canada: $21 for express (only option)
Customs/Duties: Calculated upon checkout and added to total.
There will be no surprises when your package is delivered because you pay customs/duties fees when you check out. It is an easy, simplistic system.
For example, I bought a iPhone case for $25 and there was $4 of duty on it. I also bought a dress for around $82 and there was $14 worth of duty on it. Really easy, really simple. I think I found my new best friend!
Here are some of my favourite deals:
OMG I want that Karl jacket! You know who Karl is, right? Thats Karl Lagerfeld - a german fashion designer who has worked with Chanel and Fendi. That jacket would be so incredibly hot with a pair of well fitting jeans and a loose tee underneath.
It is nearly impossible to get such incredible designer clothing at such great prices in Canada without over-the-border shopping. I hope you enjoy this place as much as I do.
Last note: the size charts for a lot of brands may seem foreign to you - but that is an easy fix. I highly suggest Online Conversion to make sure what you are buying will fit.
Expiry: Unknown