NCIX Canada: Brother P-Touch Electronic Labelling System Only $10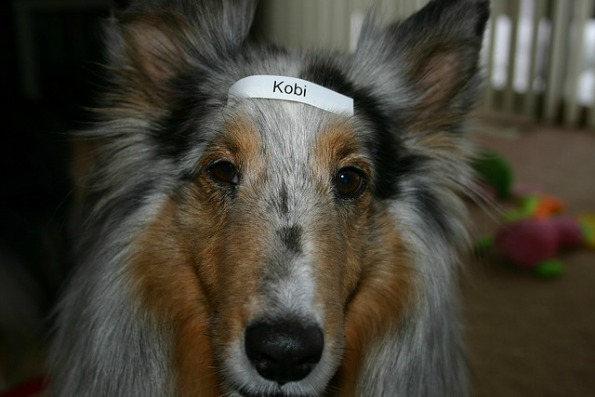 I originally was going to blog about this deal on Amazon, where this labelling system is $19.86, but when price comparing I found it for the even better price of $9.99. NCIX lists the regular price as $24.99, but Amazon lists it for $39.99. Staples has the regular price as $34.86, so whatever regular price you choose, know this is a good deal anyway.
I've blogged before that I had a labelling system that I loved, but my kids wrecked it (story of my life) and I am looking for another one as I get into organization mode. You can't beat the ease of use for this model, and you'll want to label everything in your house, including your kids and your dog. Been there, done that. And it looks like Christopher Aloi, who took the banner picture also had the same idea.
This labelling system lets you label things in a stylish way with eight patterns and three changeable face plates. Your labels print in 9mm or 12mm widths with one or two lines of text.
There is one review on NCIX, which gives it a four star rating. This reviewer used it to label network ports around the house, which is a great idea. You could also use it to label cords and wires so you aren't wondering "what the heck does this attach to?". I have so many USB cords littering my desk drawers and I really only know what the ones for my cell phone and my camera do. The others are a mystery. If I had labelled them when I got them, then they would be easy to find, but then I wouldn't be labelled as the opposite of proactive.
Shipping is $8 on this item, but it is very fast express shipping and still brings the price in less than the competitors.
(Expiry: 31st January 2014)