Misfit Flash Activity & Sleep Tracker Just $30 | Was $50 @ Best Buy & Future Shop Canada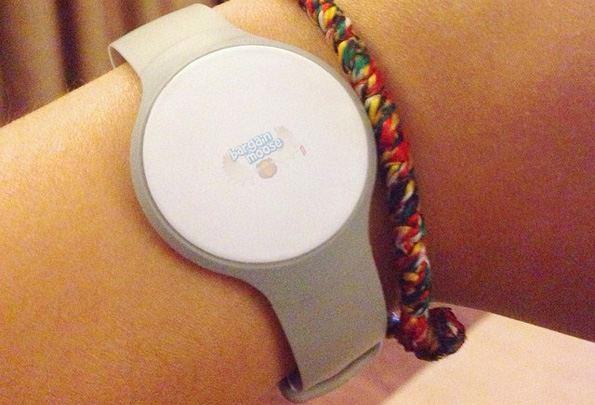 Smart watches are all the rage lately and if you haven't jumped on the bandwagon yet, then both Best Buy and Future Shop have a fantastic deal on the Misfit Flash wireless activity and sleep tracker. Right now, you can get one of these trackers for just $29.99 instead of their regular price of $49.99.
As you can see on the picture above, it's not a smart watch per se but it's comparable to one as it tracks physical activity, along with sleep duration and quality. Once the tracker is turned on, twelve little lights will serve to illustrate your level of activity.
The Misfit Flash can most notably track:
number of calories burnt
number of miles/km travelled
duration of sleep
quality of sleep
It's also waterproof up to 30 meters and you won't have to worry about wearing it during wet conditions. The battery should last you up to 6 months, though according to one reviewer, it lasts 3 months. Keep in mind that it needs to be synced with a smart phone for optimal tracking as you will then be able to track your progress with fitness stats and daily goals.
A couple of reviewers have noted that this is a great tracker with the only drawback being that the wrist band is perhaps not made from the best material. Considering the price, this is a factor that can be easily overlooked, especially since this tracker may also be clipped nearly anywhere like on a shirt, inside a pocket and even on your shoe! Here's what one reviewer had to say about it:
I bought this to test out the accuracy of a wearable fitness monitor, before plunking down bigger bucks on something fancier. I am pleasantly surprised at its accuracy so far, even the sleep monitor component. The watch band isn't the greatest quality but you get what you pay for.
It's also available in the following colours: black, white, pink, blue, reef green or white.
Since both Best Buy and Future Shop ships orders totalling over $25 for free, you're sure to get this nifty gadget shipped at no extra cost as well.
(Image Credit: ifuya)
(Expiry: 8th January 2015)