Memory Express Canada: Harman Kardon Nova Wireless Speakers Only $270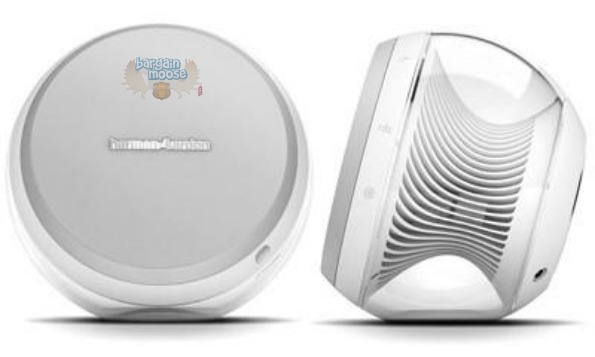 Memory Express has a great deal on if you are looking for a pair of high-quality wireless speakers, which I am. The Harman Kardon Nova wireless speakers in white are only $269.99, saving you $60 off the regular price of $329.99. I tried to price compare these particular speakers with other online Canadian retailers and didn't see them. However, I did see them at Amazon.com, where they sell for $299.99 USD, so I'm going to say this is a very good deal.
Sad for me, but all I have to listen to music on is my computer. Obviously the sound is not the greatest and I'd love to get some external speakers that will work to play music from my computer or phone. Although I'm used to crappy sound, I'd really like something high quality, as I think I deserve it!
These speakers have 40 watts of power with a bass boost function giving the best audio experience. It is compatible with any device, so anywhere I have music, I can play it wirelessly on these speakers.
Since I am not really an audiophile, I thought I'd look up some serious reviews for you, like this one from PCmag, which basically says the sound is "crisp and beautiful". They also talk about what they don't like about these speakers, which is valid information for any potential buyer.
The reviews on Amazon are mixed, with a 3.3 star rating out of 5. My favourite review (of course) was one where the reviewer was listening to Pearl Jam and said that the speakers really did justice to Eddie Vedder's voice. That, my friends, sold me right there. I also like how cute looking these little speakers are, as some wireless speakers have very ugly designs.
Shipping for these speakers will be a flat rate of $8.99 through Canada Post. Since you are saving $60, this isn't too bad.
(Expiry: 12th June 2014)