Magellan 5" RoadMate Navigator Was $270 now $109 @ Amazon.ca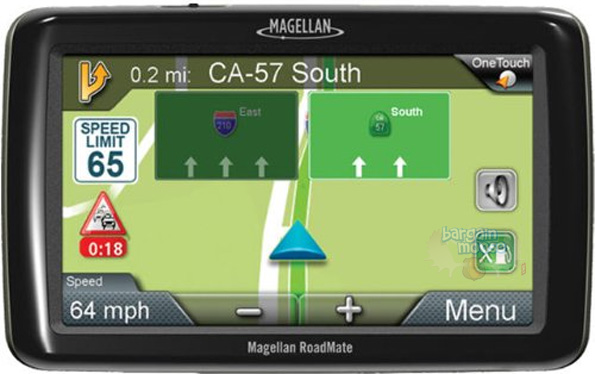 If you're prone to getting lost a lot and could do with a GPS in your car, check out the deal on this Magellan RM5145SGLUC 5" RoadMate 5145T-LM Navigator on Amazon.ca just now. It is regularly priced at $269.99, it's down by 60% to only $109!
The deal also comes with free super saver shipping from Amazon.
This feature is a really good idea:
Free Lifetime Map Updates and Traffic Alerts for the life of the GPS navigator1. No subscription fees ever.
This is fantastic to be honest. My brother has a GPS but he hasn't updated the maps in a couple of years. I've borrowed it a few times when I planned on a slightly longer journey than normal, and I found it was sometimes out of date, and the information could be a little confusing. With free lifetime updates on this Magellan GPS, that's never going to happen, as you're going to have the most up-to-date maps for the US, Canada and Puerto Rico.
Here's another feature which will be invaluable:
Highway Lane Assist guides you towards the correct lane when approaching interchanges and exits.
This is something that really stresses me out when I am driving in new areas that I've never been to before. The lane discipline of other drivers can be very dangerous, and I don't want to be one of those drivers who doesn't know what lane they're supposed to be in.
I actually don't know very much about the brand Magellan when it comes to GPS devices, I'd be more familiar with the likes of Tomtom and Garmin. But it seems to be a good price for a good device.
(Expiry unknown)