Logitech Z130 Speakers Only $9 @ Amazon.ca (EXPIRED)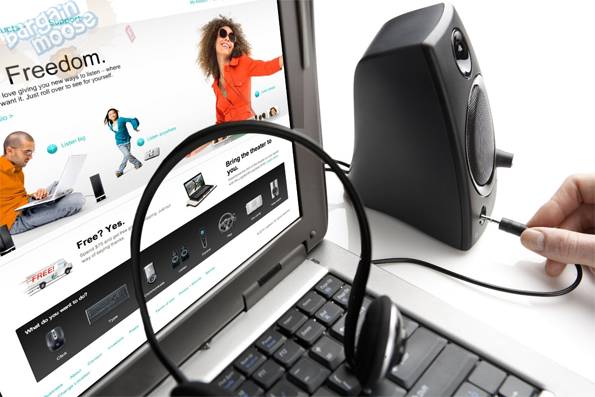 Over on Amazon.ca, there's a sweet deal on a little set of Logitech Z130 Speakers. These speakers are down from $29.99 to only $9 right now!
As I am sure most of you are aware, you only get free shipping when your Amazon.ca order is $25 or more, so these speakers don't qualify for free shipping if you buy them on their own. You'd have to add some other items to your cart too. With Amazon, it's easy to find things you need to make an order up to $25.
However, if you have the Amazon Prime student deal, you'll get free shipping on any order. Keep that in mind if you are a student!
A few notes about these particular speakers:
5 watts of power, stereo sound
Low-profile design
On-speaker volume & power controls & jack
3.5mm jack input for MP3, DVD, CD player
Works with Windows and Mac OS
So, you can see that these are very handy little devices! Obviously at this price point and specification, they're not going to produce room shaking sound, but they'd be ideal for a few casual tunes, some light background music. The Logitech Z130 Speakers are not going to give you all the bass notes in a Rammstein tune, but I am sure they'll adequately pump out a little Dido or Coldplay.
There are not many reviews for the Logitech Z130 Speakers on Amazon, only seven in total. However, most people that have reviewed these speakers give it a very positive score. For example, Teddy says:
The speakers aren't flashy or going to deliver top notch sound. For the price they are everything you need. They're small but with excellent sound quality and it fills the room quite easily. Great bang for your buck.
Sounds about right!
Let's check out the prices elsewhere: $25 @ BestBuy, $25 @ Newegg, $33 @ Staples, $30 @ Walmart, $26 @ TigerDirect, $35 @ TheSource. The closest price point I can see is $10 @ LondonDrugs, but again, you'd have to pay shipping on top of that.
(Expiry unknown)