Logitech C615 HD Webcam Only $39.50 @ Henrys (+ Shipping or Free Collection)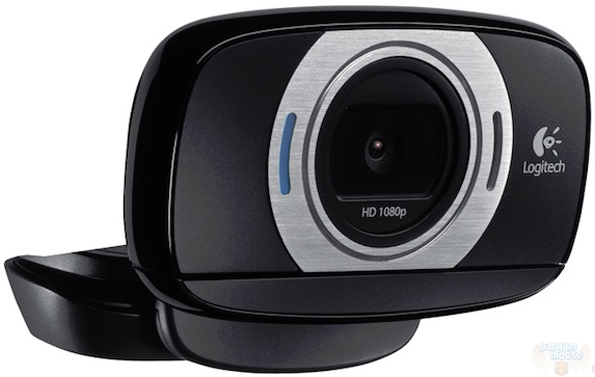 Need a new webcam? There's a deal happening at Henry's now which you might want to take advantage of, it's both online and in-store. You can pick up one of the Logitech C615 HD Webcams which were $90, they're now down to only $39.50, that's a saving of more than $50.
Quick Spec
Full HD 1080p Video
HD 720p video calls
8 MP Snapshots
Shipping Facts
First of all, I need to explain the shipping versus collection aspect of this deal. If you click the link above and order this item on its own, for shipping to your home, you're going to pay a $9.95 shipping fee which is a little steep. The final price of the webcam will be around $50 plus taxes. However, you can order it online and collect it for free at a store near you – this could be a handy feature and it saves you ten bucks in shipping fees. The third option is to make your order up to $99 or more – then you will get free shipping. Consider that!
Price Comparing
As for a price comparison with other Canadian online retailers, this is the best price I can find anywhere! Most stores such as Staples, Walmart and Canada computers have the Logitech C615 HD Webcam for around $80. The closest I can find in price to the Henrys price above is $57.38 and free shipping from DirectCanada. So, if you're able to collect it at your local Henrys store or make your online order up to the $100 value for free shipping, then the $40 price tag on the C615 is really great, compared to these other stores. Don't buy this camera from Office Depot… it's $249 there!!
Opinion
The glass on my webcam recently cracked and I needed to order a new one. I've always been a fan of Logitech devices anyway, so I switched from Microsoft over to a Logitech which is pretty similar to the one above, I have the C920. I believe it's a slightly higher spec than the C615, but it's quite similar. I'm very happy with mine! I found some consumer reviews of the C615 on Newegg.ca, and it has 77% five star ratings. Here's a quick example:
Small, easy to use, decent picture, does what I need it to do.
That sounds just about right!!
(Expiry unknown)