HP Colour Laser Printer For $150 @ Staples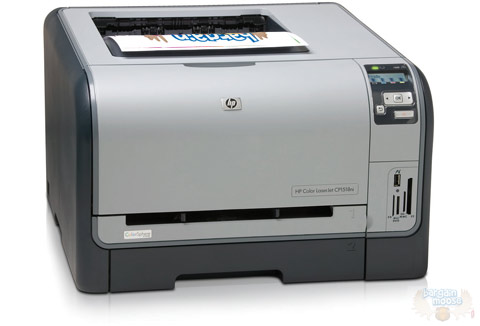 Over at Staples Canada online, they're offering a good price on the HP CP1518ni Colour Laser Printer - it's down to $149.97, and that would be with free shipping too.
On price comparing, I believe this is a slightly older model so it has been discontinued by a few stores. Some places still sell it at higher prices though, such as $380 at DirectCanada, $220 at BestDirect, $170 at NCIX, $410 at CDW. The Staples price of $150 is the best I can see for this particular HP colour laser printer.
Note that it doesn't come with a printer cable, so if you buy this model, make sure to get whatever cables you need too (a USB 2.0 cable).
I'm actually quite tempted to get this colour laser, even though I can't really justify needing it. I have a black and white laser printer, which I only use a few times a month, if even that. Though sometimes, I do wish I had a colour printer to print a little something, like a greetings card or a printable coupon.