HP 4K Mini Camcorder, $100 + Free Ship @ HP Canada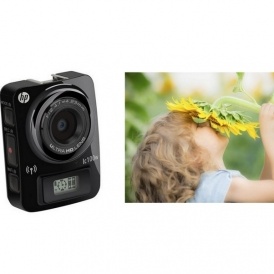 The GoPro is an excellent camera, and obviously has a lot of happy owners. That being said, I also know that HP is a solid, reliable brand and that this camera, the HP lc100w Black Wireless mini camcorder is going to be a fantastic, much lesser priced alternative. It's only $100, after saving $70! Shipping is always free at HP, too. They also have a 30 days free return policy as well. You have nothing to lose.
This is a light, wearable camera. It has a 4K resolution, and you can snap images and work with time lapse recording (fantastic for watching a spider build a web!) You can create videos ranging from 3 minutes to 30 minutes. That's almost enough for a school end-of-year awards ceremony.
The HP lc100w has a convenient WiFi capability, so it allows live previewing and instant sharing to your social media sites.
The package contains a bike mount, clip mount, tripod mount and waterproof case, too, so you will well be on your way as soon as it arrives.
Shipping is free (as always at HP Canada!)

(Deal expiry: Unknown)