Future Shop Canada: $48 For $60 In iTunes Cards (In Store)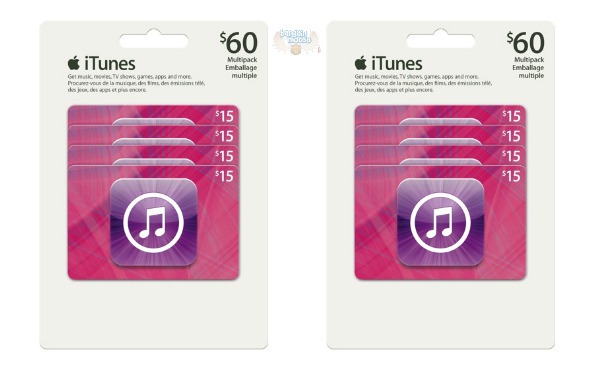 So this is an in-store only deal but a really great one in my view point. Pay only $48 for a four-pack of $15 iTunes cards which equals $60. You save $12, which is 20%.
I find these deals mega useful! I buy all my music on iTunes and have been known to download a TV series or two on iTunes, like Sherlock (OMG I LOVE IT!) and Avatar: The Last Airbender. I also buy the occasional app on there too. I find it so useful to buy iTunes cards when they are on sale and load them onto my account. It means that when I make a purchase I am essentially saving 20% off the price of whatever I am buying. If I am buying an app or an album on sale the savings are even better, of course.
Do make sure they give you the discount when you checkout! The last time my husband bought me an iTunes card (at London Drugs but that doesn't really matter) the advertisements for the sale price were like two feet from the till and they still rang through the card at full price. So just double check when you pay. It always pays to check.
(Expiry: 5th September 2013)