Dyson Multi Floor For $209.99 @ Dyson (Refurb)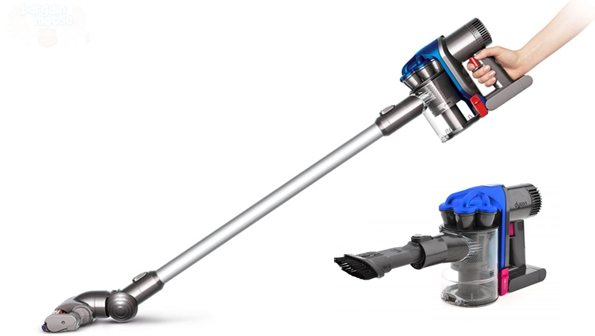 I did a post recently about the refurbished cleaner section on Dyson Canada, and a few of the Bargainmoosers took advantage and purchase some of those. But I've just spotted that there's a different model back in stock, which is worth mentioning. It's the DC35 multi floor slim cleaner, and it's priced at $209.99 with free shipping.
To buy this model brand new on the Dyson site would cost you $349.99, and you're getting the refurbished model for only $209.99. This cleaner comes with a 1 year warranty (the new model only comes with a 2 year).
As I mentioned before, here's a blurb about the refurb process, in case you want to know:
The products are completely refurbished at the Dyson warehouse by qualified Dyson staff. The machine is completely re-worked and the product is thoroughly tested.
Sounds good!
It's a very interesting shape of a cleaner, and I can imagine it could be quite handy for certain people, or certain situations. In the pictures on the Dyson site, it shows a lady using this cleaner to reach up to the tops of her walls, above the curtains. I DO have some pesky cobwebs up there too. :)
(Expiry: While stocks last)