Dell Inspiron 13", Intel Core i3, 500GB HDD, 6GB RAM, for $540 (Save $100) & Free Shipping @ Costco.ca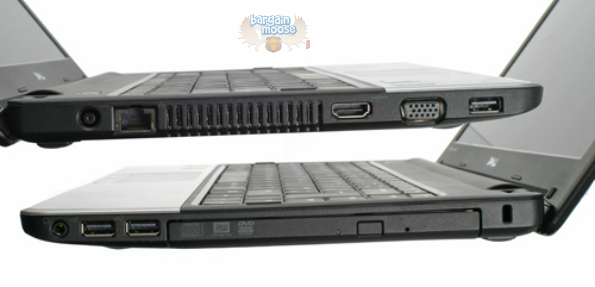 Compute on the go with this thin and light Dell laptop. The Dell Inspiron 13z was $639.99 and is now down to only $539.99 at Costco.ca.
Good price and free shipping. You cant loose. It's even about $50 cheaper than getting it direct from Dell themselves.
Costco make a point of mentioning that this laptop is 21mm thick which I think is an attempt at the ultabook/Macbook Air popularity. Dell actually has their own line of ultrabooks but they are a bit pricey. This laptop is only 4mm thicker than the Macbook Air. It doesn't have the wedge shape that the Macbook Air has but I don't think that this is a selling point for the Air, really.
Some of the highlights of the specification, click through for the full listing:
Intel® Core i3-2367M processor, 1.40 GHz
6 GB DDR3
500 GB SATA, 5400 RPM
8-in-1 Media card reader
13.3-in. HD LED display, 1366 x 768
Skullcandy speakers
(Expires: 29th July 2012)