Dell Canada: Upgraded Inspiron 15 For $549.99 (Save $109)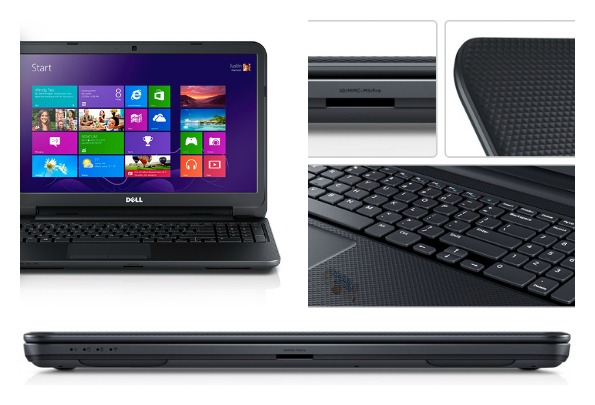 Looking for a new computer, but the base models are just not cutting it for you? Pick up this upgraded Inspiron 15 (Non-Touch) with 1 Year In-Home Service Plan included for just $549.99 (was $658.99).
This computer comes with a 4th Generation Intel Core™ i5 Processor instead of the standard i3 processor. This is a huge upgrade in speed that you will certainly notice. Most computers around this price range are being sold with i3 or equivalent processors with equal stats or i5+ processors with smaller hard drives and less memory. This Dell computer has a 750 GB hard drive (opposed to the standard 500 GB at this price range) and comes with 6GB of RAM.
This is the non-touch model. The touch model allows you to handle the screen as if it were a tablet. However, this is the more traditional laptop model.
The one year in home service plan is worth $59 a year and gives you the added benefit of in home service after remote diagnosis in about one to two days after an error is confirmed. I am sure this is restricted to cities or larger populated areas of Canada. I could certainly see this being very useful as next month I am going to be dealing with Dell over my computer's refusal to acknowledge its own charging cord, thus, it has stopped charging the battery. I know I will have to send my entire computer in, which is going to be an absolute pain and take forever. Thankfully, I bought an extended warranty.
This laptop comes with Windows 8, so if you have not transitioned over yet there will be a learning curve. I bought a laptop for my mother with Windows 8 on it and it took her a while to get used to it.
This 15" laptop is a good balance between speed and space. A step up from the base model, you get a faster processor, amble memory and hard drive space, and the standard SD slot for a good price. I highly recommend signing up for the free Dell Advantage program so that you will receive 5% of your purchase back in Dell rewards. When it comes to 5% back on the price of a laptop: that is some significant cash. You could use it to buy a case, mouse, or anything else that tickles your fancy.
As per usual, receive free shipping on all orders with Dell Canada.
(Expiry: 4th July 2014)