Chapters Canada: Boxing Day Deals Are Here!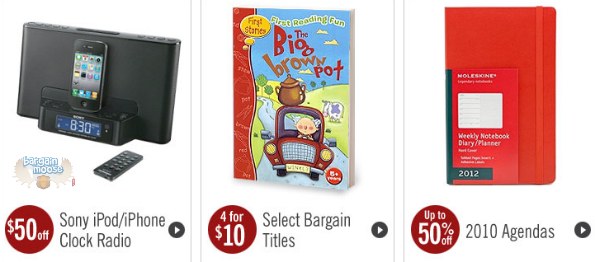 There is only one word for this sale: OMG! It is totally awesome, totally massive and you just HAVE to check out Chapters today for their Boxing Day Deals!
Ok, here is a small rundown on some of their wicked deals:
And so much more!! I think the hubby and I will be loading up on Blu Rays from Chapters today!
Check out more deals on our Boxing day dashboard and the Chapters Boxing Day sale page.