Chapters Canada: $30 Off Cookoo Smart Watch - Now $100 (Was $130)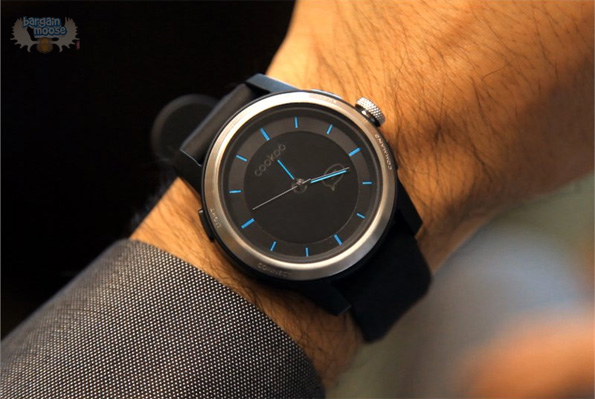 Simplify your life with the Cookoo smart watch and save $30 off its purchase with Chapters Indigo. For a limited time, you can get it for just $99.99 instead of its regular price of $129.99.
This watch's main selling point is that on top of displaying the time (duh!), it syncs with a number of devices like the iPhone, the iPad, the Samsung Galaxy (S4 and Galaxy Note 3) and the HTC One and displays alerts such as: incoming and missed calls, text messages, calendar reminders, etc. Plus, you can customize it to alert you either via an icon, a sound or a vibration.
Another particularly useful feature is that if you happen to misplace your phone, you can use the watch to find it. I have to admit that this option would definitely be one that I would use often as I can't even begin to count the number of times I lose my phone over the course of the day and I always end up finding it in the oddest places.
Available in either black, white, blue or pink, this watch can also notify you when your phone is low on battery and you can use it to take pictures through your phone. Simply set it on the counter and take pictures with a press of a button. I can certainly see this being useful for group shots but you could also use it to take selfies! ;)
Price comparing this watch, I found that every other major retailer is offering it at its regular price and it doesn't look like this watch goes on sale very often. So if you're in need of a new watch, then this one would definitely be a great contender. It could also make for a wonderful Father's Day gift, though keep in mind that there is a chance that you won't get it on time but if you think your Dad would really like it, then better late then never! It would definitely ship for free also as Chapters offers free shipping on all orders over $25.
(Expiry: 15th June 2014)