Canon Canada: EOS Rebel T3 Only $300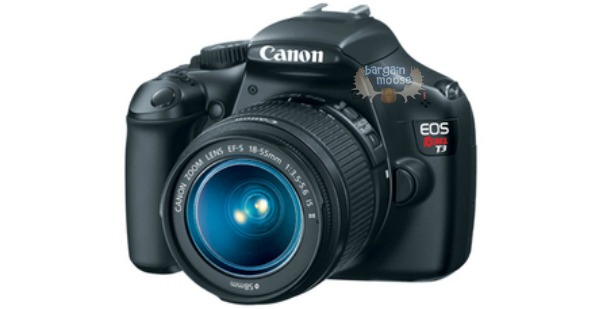 Get the Canon EOS Rebel T3 18-55 IS in black for only $299 because it has a damaged box. Price comparing, this item was $379.98 at Walmart and Amazon and $389.98 at Best Buy. You are saving yourself at least $80 because of a box.
I'm considering getting myself a new camera to replace my 8-year-old DSLR. I don't know if this is the one, although I have a time goal as I'm taking a trip next month and really want a new DSLR. I'm usually partial to Nikon, but this deal is almost too good to pass up! This has everything I need like a 12.2 megapixel CMOS image sensor and a 63-zone, dual-lyaer metering system for the richest and most detailed photos. It also has HD video recording, which is very handy to have included.
I found a number of reviews online and found this camera to be likeable. It is light and easy to use and a good camera for the beginner photographer. This would make a sweet graduation gift for a high school or post-secondary student. It isn't a car, but it is a $300 gift from the heart that you know they can use in this photo-heavy world!
This item will ship for free as Canon offers free shipping on orders over $15.
(Expiry: Limited quantities)