Canada Computers: Logitech Wireless Mouse Only $25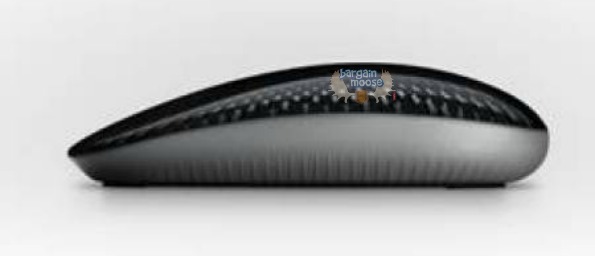 I recently got myself a wireless and didn't realize how much I would love it. Seriously, why do we need all these wires getting caught on stuff and jamming us up? If you've been stopping yourself from getting one, check out this hot deal from Canada Computers. The Logitech T620 wires 2.4 GHz optical touch mouse is on clearance and now only $24.88, with a regular price of $69.88, saving you $45!
Why You Need This 
If there is probably one thing you use just as much as your smartphone, it is your mouse. I use a computer a large portion of the day and my keyboard and mouse are pretty important tools in what I do. If they didn't work correctly or were not comfortable, they'd be getting the boot pretty quick.
All of the specs for this mouse are what you'd expect from a wireless mouse, like quick response, comfortable curves, effortless clicking and more. This almost sounds like a dating ad. You can use regular batteries or rechargeable to keep the costs cheap on your mouse after the fact. Did you see this Eneloop batteries deal? This might be good to get with your mouse!
Price Comparison
There are only about 10 units left for this deal, so I wouldn't wait to get one. The expiry does say September, but I'm sure it won't last until then. I price compared online and found a few stores sold out of this mouse. I did find it at Direct Canada, where the mouse is $48.60 and Amazon, where it is $49.87. Both prices aren't as high as the $70 regular price, but Canada Computer's price beats both prices by far.
Shipping
Shipping is based on where you live and for me it was $8.84, but you can also pick up in store for free.
(Expiry: 30th September 2014)