BestBuy Canada: Logitech Wireless Artistic Mice $18 (Save $17)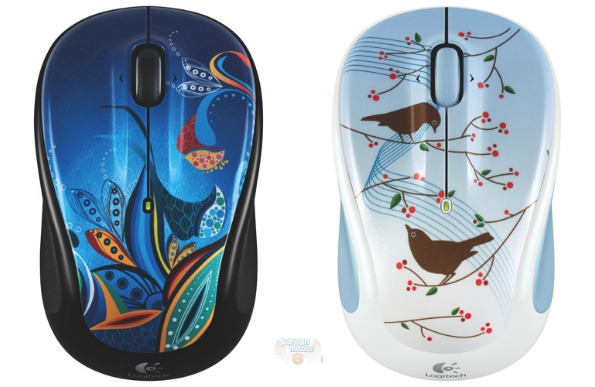 I want both of these mice! BestBuy Canada is selling the cutest little Tweet Tweet and Paisly Pond wireless optical mice for only $17.99 each, originally $34.99. They are absolutely lovely mice, with the Tweet Tweet being my favourite.
I never really thought of having anything besides a plain black mouse, but this Tweet Tweet mouse is so cute. I love the colour combination of the red berries, the green leaves, the brown branches, the brown birds, the blue swirl and then blue background. It really looks so pretty.
The Paisly Pond mouse is also just lovely. It reminds me of a work of art, except it is at your fingertips and really doesn't cost anywhere near a piece of art. It is a great way to express your individuality, and the price tag certainly isn't formidable.
Both are wireless optical mice, so no need to worry about long cords. Just plug in the adapter and play.
Get free shipping on orders of $20 or more. If you only want one mouse, just reserve it at your local store.
(Expiry: 29th August 2013)