Best Buy: Logitech X100 Bluetooth Wireless Speaker Only $19.97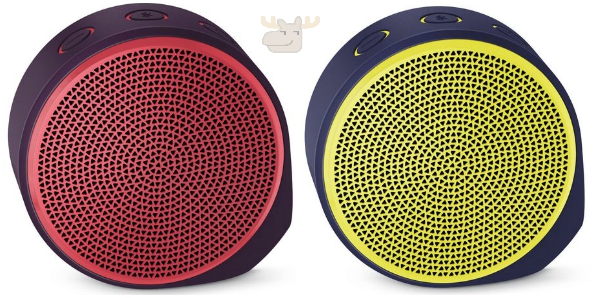 Best Buy Canada has discounted the Logitech X100 Bluetooth Wireless Speaker to $19.97 on final clearance. As these speakers retail elsewhere from $38.99+ regular price, this is quite the nice deal. Receive free shipping to your local store or free shipping to your home on $25 orders.
I was looking for a simple clip-on speaker for kids going back to school. You know… something that they can just clip on their backpack and use during recess or after school. The Logitech X100 Bluetooth Wireless Speaker is perfect for the task as the speaker fits into your hand and has an opening on the top for a carbuncle attachment.
This small portable speaker delivers up to 5 hours of play and can be played from a 30ft wireless range from your device. It runs on a rechargeable lithium ion battery that can be charged via the micro USB cable. The speaker even lets you manage phone calls and control the volume from your mobile phone.
While we have seen a price drop like this before at Best Buy, it was only on the grey model (which is sold out). This time, the price drop is an extra couple of cents lower and includes the red and the yellow models.
I actually found this deal when price comparing the same speakers currently on sale at Dell. Dell Canada has the Logitech X100 on sale from $49.99 down to $29.99. Next, I found them at Amazon Canada for $38.99 cheapest. Walmart Canada is far more expensive at $59.98. Staples Canada is also a tad pricy at $49.99 per speaker.
These are super cool little speakers and well worth the price. I think kids would have a blast with this little speaker as they can easily handle it and they could play songs off their iPod when they are on the playground or in their room. The Logitech X100 Bluetooth Wireless Speaker would be suitable for teenagers as well as adults.
As these are final clearance, expiry is unknown.
(Expiry: Unknown)