Best Buy Canada: Kobo Arc 64GB Tablet Only $99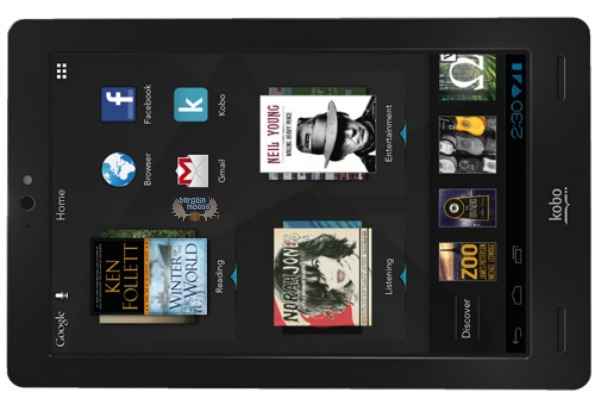 Get $50 off the Kobo Arc 64GB tablet, now only $99.99 at Best Buy.
We own two Kobo Arc tablets and I have to say they are fantastic quality, especially for the price. We own a smaller GB version, but we paid this much for ours, so this is a fantastic deal on someone wanting this many GB. I don't think this sale will be on for long, as it is part of their web exclusive 38 hour sale, so scoop this up if this is on your wishlist. I think it makes a very affordable tablet for someone who doesn't want to pay iPad prices or great for children and teens.
The Kobo name is synonymous with e-reading, which you can definitely do on this tablet, but not just that, you can surf the web, watch movies, check email, store documents and so much more. This to me, is a much better purchase than just the simple e-reader. Because it has a large capacity for storage, you can store a lot of books on here as well.
Reviewers say they love this tablet and it was definitely a good purchase for the money, even at $50 more. Although I pictured the black above, the white is the one on sale.
Shipping will be free on this as it is over $20.
(Expiry: 19th April 2014)