Best Buy and Future Shop New Year's Blowout Sales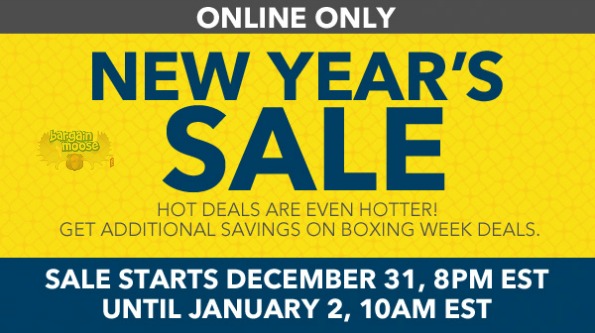 Best Buy Canada and Future Shop Canada are both having New Year's Blowout Sales that start tonight at 8 PM EST! This post is 1/2 hour before that - so be prepared!
So I can't see any of the deals at Future Shop - there is no early preview!! However, Best Buy does have an early preview so these are the deals mentioned in the Best Buy email:
Monster Diamond Tears Edge On-Ear Sound Isolating Headphones - Was $349.99 | Now $149.99
Olympus SP-815UZ 14MP Digital Camera - Was $229.99 | Now $129.99
Samsung 50" 1080p 60Hz LED HDTV - Was $899.99 | Now $699.99
Samsung 10.1" Galaxy Note 32GB Android 4.0 Tablet - Was $499.99 | Now $399.99
Nintendo SD3 Purple -  Was $163.99 | Now $99.99
Logitech 5.1 Computer Speakers System - Was $449.99 | Now $229.99
There are a bunch of other deals mentioned like $50 of 32GB and 64GB Kobo Arcs and 50% off Protocol RC Helicopters.
Both Future Shop and Best Buy are promising steep discounts so these would be two stores to check out in a half hour or so if you are in the market for any electronics. Happy shopping and a Happy New Year!!!
Expiry: 2nd January 2013