Amazon Canada: KitchenAid Artisan Mixer Only $280 (Was $500) - EXPIRED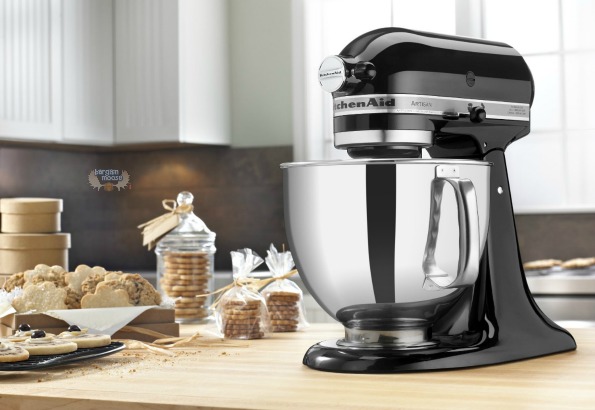 Amazon has a terrific deal on the onyx black KitchenAid Artisan 5-quart stand mixer, now only $280.41, was $499.99. I price compared at other Canadian retailers and couldn't find this exact stand mixer for less than $499, so this is a really great deal.
I love the sleek look of the onyx black stand mixer. This would make a showpiece on any kitchen counter, not to mention it is extremely handy and practical. I do love the empire red, but someone with a neutral colour scheme would probably want to jump on this deal.
With 325 watts of mixing power, you can cream butter, knead dough, whip cream and basically bake up anything you want so much easier than you could with your own two hands. It comes with three attachments - a flat beater, a wire whip and a hook. Each has its use for different textures and designs. For example, you'd use the wire whip for making air-infused creations like whip cream or even homemade mayo. Yeast doughs require the hook to get in there and knead that dough. Each attachment goes on easily with a simple twist.
The stainless steel bowl is five quarts and has an ergonomic handle and a pouring spout so you don't spill your creation all over the counter. The beater spins uniquely so it reaches 67 different points around the bowl at ten different speeds. Your own hands can't say the same, now can it?
This item will also ship free from Amazon.
(Expiry: Unknown)