Amazon Canada: 34% Off ViewSonic 15" Digital Photo Frame - Now $131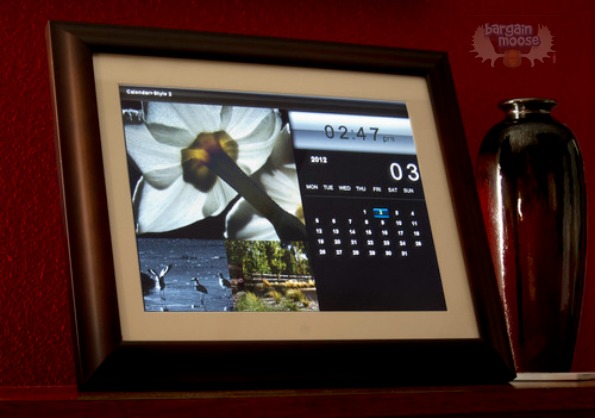 Amazon Canada is offering 34% off this large ViewSonic VFM1536-11 15-Inch Multimedia Digital Photo Frame. Originally $199, the frame is now on sale for $131.
Pictures have gone digital, and most people do not print their pictures off anymore. Most people also don't make photo books. They just leave their pictures sitting on a hard drive somewhere waiting for it to corrupt. Or, they have a tiny little digital photo frame (my husband had a six inch frame) that you have to squint to see the pictures in.
Free your pictures! Get an awesome 15" photo frame that will actually let people see how awesome a photographer you are - or how crappy you are... hey, I don't know if you are good or not! Either way, you will actually be able to recognize the people in the photos and enjoy your photos for years to come. Your computer's hard drive is the equivalent of a shoe box - out of sight and out of mind. Pictures are meant to be seen, so get a good photo frame and set them free!
I did some price comparison and I could only find the frame from the original company ViewSonic for $159.99 USD. Considering the exchange rate right now, as well as the shipping, duties, and fees you would have to pay with that... you certainly are saving a bundle.
Get free shipping on orders of $25.
(Expiry: Unknown)