Amazon.ca: Supertooth Disco 3 Speaker Was $80 | Now $20 (FS @ $25) *HOT* (EXPIRED)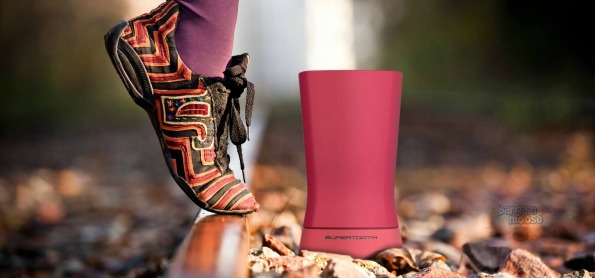 Amazon Canada has discounted the tower design Supertooth Disco 3 Stereo Speakers from $79.98 down to $19.86. This speaker is only available in navy.

The last time I blogged about this speaker, it was on sale for $49.99 at The Source Canada. Well, now you can purchase the Supertooth Disco for 75% off the original retail price. Here is what other retailers are currently selling this speaker for:
$39.99 @ Future Shop Canada (select colours)
$79.99 @ Staples Canada
$79.99 @ The Source Canada
Future Shop also has these speakers on sale for a good deal, but not quite as good as Amazon. All the other companies I checked had the speakers for full price. These speakers are available in many colours across various retailers, but I could only find the navy colour at Amazon.
As i have mentioned before, The Supertooth Disco 3 comes equipped with Bluetooth 4.0 with 12 Watts RMS. The front has two speakers and there is a bass system on the back of the Disco 3 speaker. Stream your music to the device wirelessly via Bluetooth and enjoy hours of music. The battery is rechargeable and will provide hours of use before needing to be charged. The small LED is a charge indicator so you know when your device is running low on battery power. You will also find a 3.5mm AUX in port for any MP3 players that are not compatible with Bluetooth.
Now, you may wonder why you need this speaker and what sets it apart from all other speakers. I think this review from RoundReviews UK will help answer that question:
Overall it performs well in all areas and with a nice range of colours to choose from it'll appeal to most people. The battery life of this device is also something to point out as its very impressive lasting up to 15 hours on a medium volume.
Did you read that? You can get up to 15 hours of playtime out of this device before recharging. My small rechargeable speaker gives me about eight hours and my Sony SRS-X5 is good for about six hours. Most speakers max out around eight to ten hours of playtime so this is incredible!
Receive free shipping on orders of $25 or more at Amazon Canada.
(Expiry: Unknown)