Amazon.ca Promo Code For 35% Off Bang & Olufsen!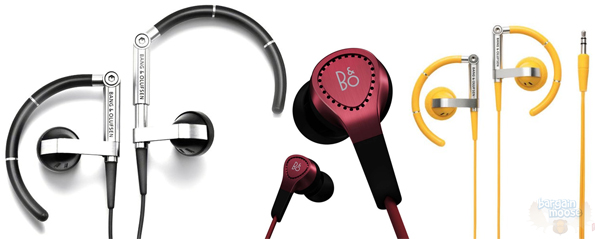 The top-quality audio brand Bang & Olufsen has a storefront on Amazon.ca, from which they sell a number of their products such as headphones and speakers. And right now, you can save a further 35% discount on their range of BeoPlay items with this Amazon promo code! Here's the lowdown:
Click here to use the Amazon promo code online now
Coupon Code: GJG6RIT7
Discount: 35% off
Expires: Unknown
As many of you may be aware, Bang & Olufsen is a luxury brand that rarely discounts, in an attempt to retain their high-quality brand image. I've rarely seen Bang & Olufsen products on sale, so that's why it is quite a surprise to see this level of a discount amount.
To show you an example of the discount, I've tested the above coupon code out on these Bang & Olufsen A8 Earphones pictured at the top left. The price on Amazon.ca is $180 and when you add them to your cart and apply the promo code, they drop to only $117 with free shipping, as shown here:

When popped in to Google, these B&U earphones don't even seem to be for sale at any other Canadian online outlets! These particular headphones get excellent reviews on the likes of Cnet and Engadget, so they're worth a look.
Another example would be these Bang & Olufsen BeoLab 4 PC Computer Loudspeakers which are originally priced at $1080. When the coupon code is added, they will drop to only $702. Massive discount!
My partner is an audiophile and he covets Bang & Olufsen products. We've walked past some of their stores in various cities round the world… and he's the dude with his face pressed to the glass, never venturing in to the store because of the fear of the multiple digits on their price tags. But with the likes of the 35% coupon code above, this really does bring this high quality audio brand down into the more affordable range.
How about you? Do you own any Bang & Olufsen products and can you recommend the brand?