Aluratek Libre eBook Reader Pro For Only $49.99 @ Dell Canada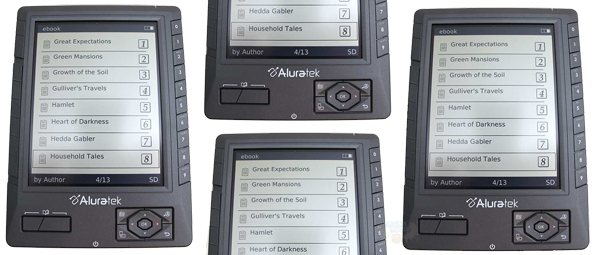 In the current 48 hour electronic sale at Dell Canada,  check out the deal on this eReader - it's the Aluratek Libre eBook reader pro in black, down from $129.99 to only $49.99 with free shipping.
I haven't used this particular eReader myself, but if you're looking for a well-priced piece of kit to get you into using eBooks, then this could be a super starting point.
Quick blurb:
Digitally store and carry around with you thousands of your favourite books saving money, space and the environment.
It's true.... eReaders are so useful! When I went on a cruise last summer, I threw about 20 books on my Sony eBook and made my way through them at my own pace. I didn't have to worry about books taking up space in my luggage, or making tough decisions as to which books to read while I was away - I just took them all!
You know what? I am so amazed at how low the prices on eBook readers have dropped. A brand new ereader for $49.99 is a steal.
(Expiry 12th June 2012)