Adobe Photoshop Lightroom 5, $28 From $179 + More Software @ Visions.ca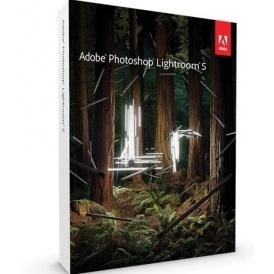 Finally, a chance to play around with a stunning photo program, for an excellent price. This is selling for $28 at Visions.ca and includes free shipping! Or, save yourself $5 when you select the in-store pickup option.
The regular retail price on this was $169.99 so this is one heck of a deal. I like that I should be able to do some great one click fixes to my photos.
Perfect your shots with powerfully simple one-click adjustments and a full range of advanced controls. Easily find and organize all your photos. Quickly share you favorites on social networks, or showcase your best shots in elegant photo books, web galleries, and more
This program is in my shopping cart as we speak, I'm not letting this one get away on me. This product is available in limited qualities, while supplies last, for today only.
There are other software options here that are also on sale with significant savings. This Family Software Suite Deluxe has 14 software programs for families for only $19, has a regular price of $499.99 and a value of over $800.
The program that stands out to me in this software suite is Printmaster Platinum. That's the one program that gets my kids through so many of their school assignments. It's great for title pages, collages, posters, brochures and more. I looked up the retail price on that one as a standalone product and it's selling for $40 USD. So, all of the other programs are like icing on the cake!
I would check out all of the software sales that are on, at Visions.ca, to be sure you're not missing out on any good programs.
(Deal expiry: July 27, While supplies last.)