7" Asus Google Nexus 7 Tablet only $200 @ Costco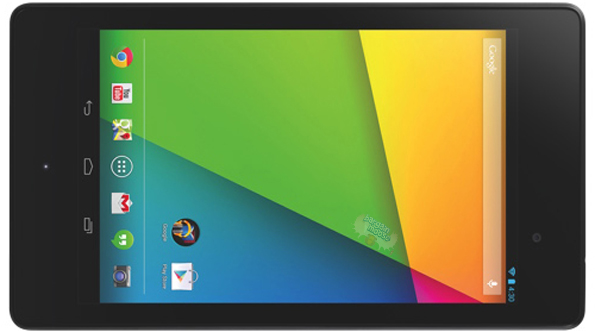 I've been hunting for a tablet deal for my sister, who really wants to sit in front of the TV and have a little mini-computer in her hands for casual browsing at the same time. There's a deal on this 7" Asus Google Nexus 7 Tablet from Costco just now, which might just fit the bill. The tablet is priced at $199.99 with free shipping and handling. There's no "was" price on this particular tablet… but read on down and I'll explain how good a deal it is.
This Nexus 7 Tablet is an Android based tablet, actually running on Jelly Bean 4.1. For those of you who are used to Apple products, it can be a little bit of a learning curve getting used to the Android interface. My other half has Android on his phone, and because I have an iPhone, I find his cellphone a little bit less intuitive. That's something to keep if mind if you're considering moving from an iPad, or if you're buying this for someone who may not be as computer savvy.
Price comparing:
For a price comparison, the prices I can see available elsewhere at online Canadian stores, in ascending order: $260 @ The Shopping Channel,  $265 @ Newegg, $265 @ Amazon, $270 @ MemoryExpress, $279 @ Staples, $279 @ CanadaComputers, $280 @ NCIX, $280 @ London Drugs, $280 @ Bestbuy, $322 @ TigerDirect.
So, as you can see, the price from Costco is a cut above the rest, at least $60 lower than the next cheapest online price! There's a question over the first gen or second gen models, some of the above don't clearly state which generation there is. The Costco model is the 2012 version.
There's a micro USB port on this Asus Google Nexus 7 Tablet. That's something that I, as an iPad user, am jealous of. I don't like how there are no portable data inputs on Apple devices… you either have to use a hard cable or some sort of cloud transfer system. With the micro USB slot on this device, you can pop in some portable media, copy or transfer anything you need, and away you go.
(Expiry unknown)