(64% off) Red Conair Cordless Ceramic 2 1/4" Deep Wave Curlers only $14.39 & Free Shipping @ Newegg.ca! (EXPIRED)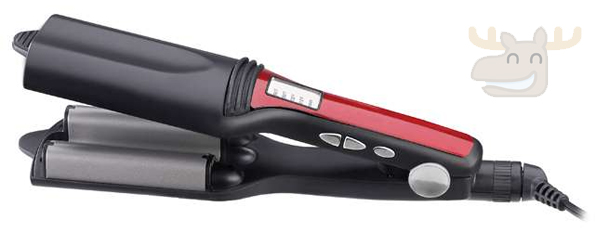 The red Conair Cordless Ceramic 2 1/4" Deep Wave S5C curling irons are a mouthful and a half… but they are on special offer at Newegg.ca just now. Down from $39.99 to only $15.99, that's a 60% discount on the original price. But wait, what's that I hear you say? Can we make this offer even better? Yes, we can. We've got an extra Newegg coupon code here to get an extra 10% discount on this item (and on some other items too), bringing the price on these curling irons down to only $14.39 (64% off). PLUS that's with free shipping to your home! Sweet!
The exclusive coupon code you will need for this deal is MOOSENWG83, which brings the Conair curling irons down to the reduced price I mentioned above. Here's a screenshot so you can see the code in action: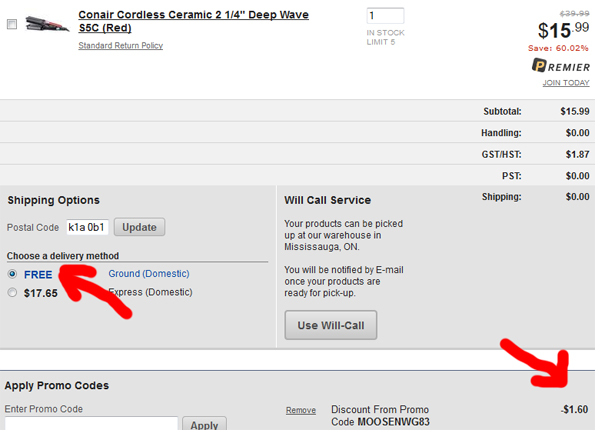 Now, I had a bit of trouble price comparing this item because you would not believe the amount of curling irons, straighteners and hair accessories that are out there on the market. I'm going to base my main judgement on the online prices at Amazon.ca – there, you'll pay a minimum of $18 (plus potential shipping) and that's only for a small 1" set of basic curling irons. The Conair curling iron above is a different style though – it's not the cylinder style of which you see quite a bit. This set is more like two curvy plates. There's a similar set for $22 at Walmart, but I think the price from Newegg above is a great one, especially with the coveted free shipping.
Regarding the warranty on these curling irons, I was pleasantly surprised to see that there is a three year warranty, rather than just a standard one year.
I asked my fellow Mooser Avigayil for her opinion on these curlers, hoping for a good few sentences which I could incorporate into this blog post. She says,
That's cool.
Well, thanks for that Avi. :-p
If you're looking for a basic set of curling irons that won't break the bank, then these deep wave curlers from Conair will fit the bill.
(Expires: 9th August 2015)