(60% Off) Marley Chant Bluetooth Portable Audio System only $40 & Free Shipping @ Best Buy Canada!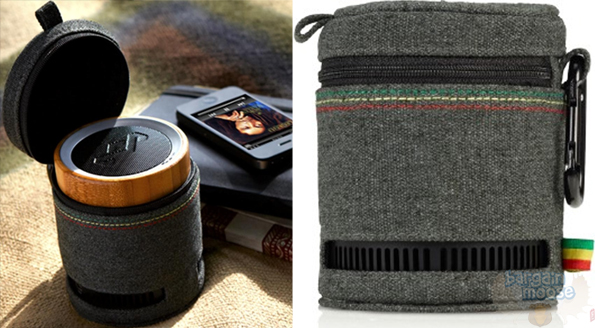 If anyone is on the lookout for a speaker from which to stream audio from portable electronic devices, check out the deal on this cute little gadget. The Chant Bluetooth Portable Audio System from House of Marley has been reduced by 60%, it's now down to only $39.99 from Best Buy Canada online. Plus, that comes with free shipping to your home!
This Marley EMJA004MI 2" speaker with a built-in rechargeable battery, uses Bluetooth wireless technology which you can use for streaming music, be that from your cellphone or other media players. You can also take phone calls with it as it has a built-in microphone!
Here's a list of some of the compatible devices:
iPhone 4; iPhone 4S; iPhone 5; iPad; iPad 2; iPad 3; iPod Touch; Blackberry Z10; Blackberry Bold; Blackberry Touch; Samsung Galaxy; Any Device with Pairable Bluetooth Capabilities
As you can see, it's compatible with many of the most common devices.
Here's a little video to show you a little bit more about the brand, and this audio system.
Looks sweet!
Price Comparison!
This particular speaker isn't sold at very many online retailers in Canada, just a few. For example, it's comparing at $80 on Amazon.ca, $69 + shipping @ B&H, $100 on the Marley site itself. It's probably safe to say that not many people own this particular Marley speaker either, if that floats your boat.
Product Reviews!
The folks over at Pcadvisor have this to say about the Marley Chant Bluetooth Portable Audio System, in a nutshell:
Inexpensive speakers that offer great portability.
Have a read of the full article above if you want to know their full verdict before buying this speaker.
(Expires: 4th June 2015)