15.6" Dell Inspiron 15 Laptop: Save $200, Only $499 @ BestBuy / FutureShop (Expired)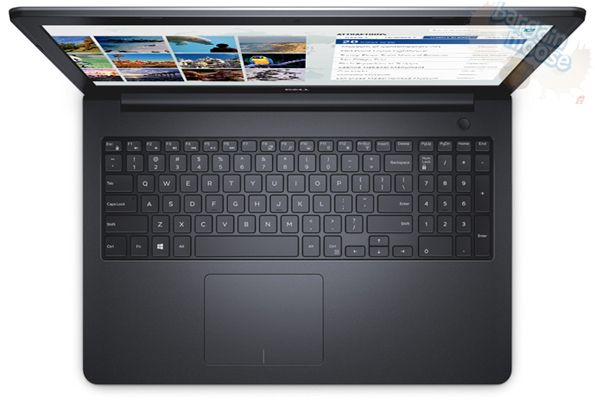 If you're on the hunt for a reasonable priced laptop, consider the deal on this 15.6" Dell Inspiron 15 – there's a $200 saving on it right now if you're buying from either Best Buy or Future Shop. Down from $699.99, you can pick up this Dell laptop for only $499.99.
The above Dell Inspiron laptop comes with free shipping from either of those stores.
As for the specification, I'll highlight a few of the more important facts:
Processor: Intel Core i5-4210U   (1.7 GHz)
Hard Drive: 1 TB
RAM: 8 GB DDR3
Native Screen Resolution: 1366 x 768
OS: Windows 8.1 (64-Bit)
Very good price for an i5 machine!
Just note that this laptop doesn't have a disc drive… but who needs one of those, these days?
If you are buying this Dell laptop, it doesn't make much difference as to which store from which you make your purchase. However, if you are buying from FutureShop, the sites offers you a few bundle deals which you might want to add on to your purchase, such as:
Just add those to your cart along with the laptop, for the bundle pricing.
From what I can see, this is the 5000 series of Dell Inspiron laptops. Their basic one with a similar (identical?) specification – the price starts at $579.99 on the Dell website itself, so it's definitely a much better price to buy through Best Buy or FutureShop.
Perhaps if you are about to head back to school or university, or have a family member who is, this could be an ideal study aid, in a pretty decent price range.
(Expiry 4th September 2014)