Virgin Mobile Members Only: Get A Starbucks $15 Gift Card For Just $10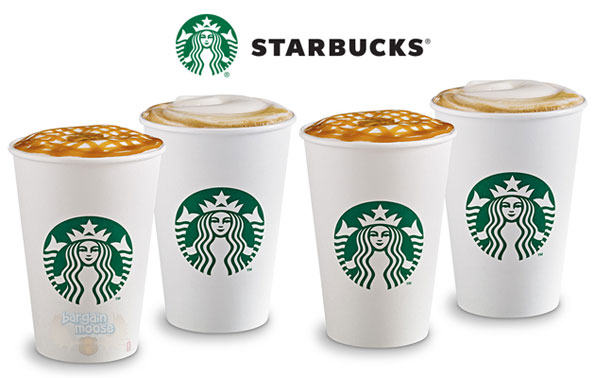 Attention Virgin Mobile members: are you a Starbucks fan as well? Then it's your lucky day because right now, you can get a $15 Starbucks gift card for just $10!
Although this offer only extend to Virgin Mobile members, I thought I would mention it anyways since any discount on Starbucks drinks is an awesome one... those coffees sure are pricey, especially for those of you who get one on a daily basis! ;)
There are two steps to go through to get this discount. Click on the first link above to be re-directed to the Virgin Mobile Canada site and fill in the required fields with your name, phone number and e-mail address. It's absolutely essential that you fill in all of the slots, especially the one for the phone number because that's how Virgin Mobile verifies that you are indeed one of their members.
Once you have submitted your information, grab your phone because you will receive a Starbucks promo code that you can then use at the second link above to get a gift card.
When purchasing your Starbucks gift card, don't forget to enter the promo code that you have receive via text message on your phone to then receive a $15 gift card instead of just a $10 one. By doing this, you will only be charged for a $10 gift card, but will receive one with a $15 value.
The cool part about this promotion is that you can also send the gift card to a friend or family member. So if say, you forgot about Valentine's Day, then it's not too late to surprise a loved one with a Starbucks gift card. Just tell them that you encountered technical difficulties and it took longer than expected to send their gift. ;)
Virign Mobile doesn't specify when this promotion is set to end, so make sure to redeem it as soon as possible so as not to miss out on it.
Redeem Multiple Times
That's right! According to the "good to know" info at the bottom of Virgin Mobile's page, you can fill in your information every two weeks to get a new Starbucks promo code! However, each code you receive is only good for one gift card purchase.
(Expiry: Unknown)