Starbucks Store Canada: Up To 60% Off Gifts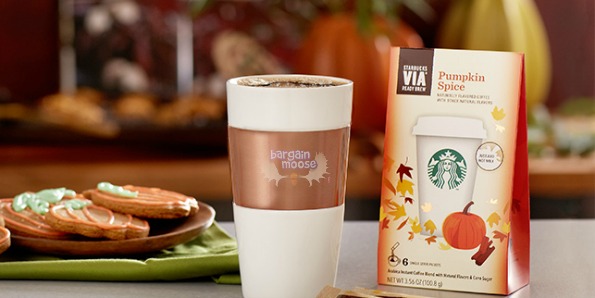 Starbucks Store has some great gift ideas on sale with up to 60% off. Buy something for you or for someone else (if they deserve it).
Most people love coffee or tea (or both). I was a weird one who didn't like either, although I loved hot chocolate, so a gift from the Starbucks Store is almost a for-sure-win of a gift.
The Starbucks sugar and creamer set is simple and classic. Was $22.95, now $9.99.
I love their coffee journal for the ultimate coffee lover. Was $22.95, now $17.95.
The stainless steel and ceramic tumbler is a gift almost anyone could use. Was $19.95, now $11.49.
Note to anyone who cares about me: I want their Tazo tea pitcher with infuser. I recently read that one of Oprah's favourite things was the Passion Tazo tea, so being a huge Oprah fan, I went out and bought it. She was so right. I could make a whole pitcher of it, which is perfect for girls gatherings. Was $28.95, now $16.99.
Shipping is $4.95.
(Expiry: Unknown)