Starbucks Double Stars Event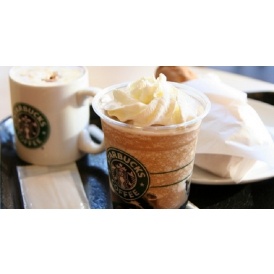 Some people love the new Starbucks Rewards System, and some people hate it. Either way, from April 18th to April 24th Gold Members will earn 4 Stars per $1 for all eligible purchases, as opposed to 2 Stars per $1 spent. That means you will earn double the amount of Stars, which makes for faster free items.
If you aren't a Gold Member already, don't fret. This April you can get an automatic Gold Status after your first purchase with the new Starbucks Rewards system. The catch, is that you must pay with your Starbucks App or registered Starbucks Card.
So, for the remainder of the weekend you will earn double the amount of Stars. When you eventually collect 125 Stars you can redeem a free item from the Starbucks menu. While it isn't as spiffy as the previous Starbucks Rewards System, at least it is something.
Some other perks of the Gold Membership include monthly Double-Star Days (or weekends like this), a personalized Gold Card, Star Reward every 125 Stars, 2 Stars per $1 spent, free birthday reward, free in-store refills, pay by phone, and more.
(Expiry: 24th April 2016)
Photo Credit: Machu