Starbucks Canada: Up To 50% Off Holiday & BOGO Free Christmas Blend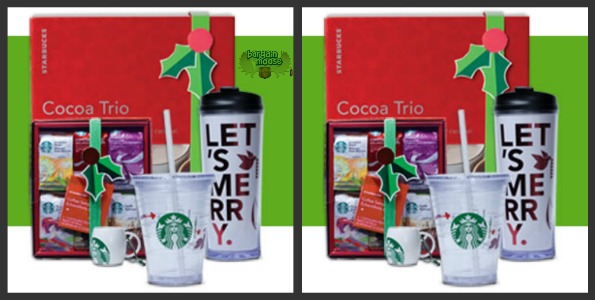 Today and tomorrow at Starbucks, pick up 1 lb of Christmas Blend Whole Bean Coffee and get one free! Holiday items such as cold cups and holiday mugs are also up to 50% off until 9th January, 2012.
The BOGO free coffee deal includes Decaf Christmas Blend and Christmas Blend Espresso Roast and Holiday Blend as well.
Santa brought me a Starbucks card and a holiday cold cup this Christmas. Can't wait to fill it up with a Chai Frappuccino, but in the meantime, it's a great cup for helping me drink those 8 glasses of water a day!
While you're there, try one of the Holiday Petites (Chocolate Creme Whoopie Pie or Peppermint Brownie Cake Pops) which are on sale 2 for $2 until 3rd January, 2012. I think they are regularly priced at $1.60 each.
Expiry: 30th, December 2011