Starbucks Canada Coupon Code: Exclusive Free Shipping On $25+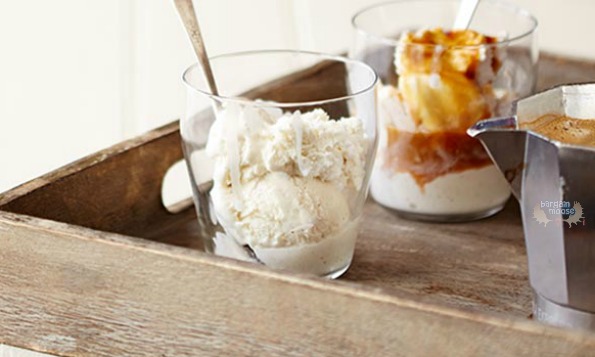 Get free shipping on a $25 order at Starbucks with our Bargainmoose exclusive promo code.
Click here to shop @ Starbucksstore.ca now
Coupon Code: MOOSE25
Discount: Free shipping
Expiry: 19th June 2014
Normally it would take you a spend of $75+ to get free shipping and that is a lot of tea and coffee! If you just want to make a small purchase, you have until the end of tomorrow to do it and get free shipping. You can also take advantage of any sales going on at Starbucks with our exclusive coupon code.
While I'm not a huge fan of coffee, some days I feel like I should take up drinking it. You know those days when you are dragging butt and you just need a pick-me-up? I think I could totally go for something like this Via caramel flavoured iced coffee. I don't like hot drinks and this sounds so refreshing on a hot day. You get five servings for $6.95 and if you buy four, you'll get them shipped to you for free. That's a few weeks of this sweet coffee right at your door.
The new collection of summer drinkware is literally quite hot! You can browse by size and colour, which is pretty cool if you have a theme in your drinkware or have a favourite colour. I think the stainless steel is so classy looking, plus the steel keeps drinks cold. This 16 oz. cup is perfect for those iced coffees I talked about above and it comes with a stainless steel straw. I like that kind of straw because you know it won't get moldy inside. This cup is $22.95, so you'll need to maybe add one package of iced coffee and you've got yourself a good deal with free shipping.
For all the latest exclusive coupon codes and more coupons for Starbucks, always check the forum before you shop.