Starbucks Canada: Bring in Your Own Reusable Mug, Get a Free Tea or Coffee for Earth Day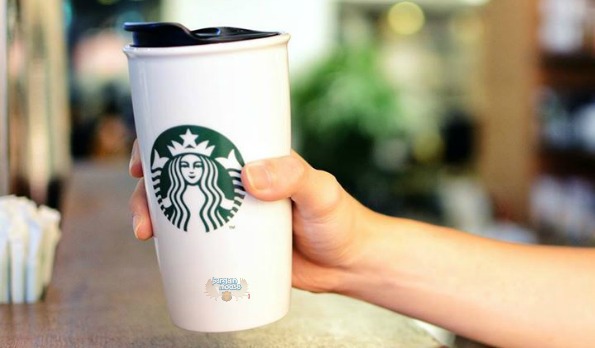 Happy Earth Day from Starbucks Canada! Visit a participating location today and get a free tea or coffee when you use your own reusable mug.
It's Earth Day today. I'll probably be commemorating the day doing Earthy crafts with my young son, or maybe digging out our garden plot if it doesn't rain (c'mon Earth, don't rain, I want to plant my garden on your special day!). But these activities require energy, and I could use a little more of it. Luckily for me, there's a Starbucks at the end of my street and they're offering free coffee for Earth Day.
To get your free coffee (or tea) all you have to do is bring your own reusable mug or tumbler into a Starbucks location. This freebie is only valid on Starbucks' brewed coffees and teas, so you won't be able to get anything fancy with caramel sauce or whipped cream or whatever else you like to throw into your beverage, just good old-fashioned basic coffee or tea. Which works out well for me, as that's all I ever get from Starbucks.
The promotion mentions that this free offer is only available at "participating locations," so hopefully it's valid at mine. They've posted it to the Starbucks Facebook and Twitter accounts so it should be pretty widespread, but you can always call ahead to check if you don't want to be disappointed. You can find contact information for Starbucks Canada locations with the store locator on their website.
You can take advantage of this offer all day today for Earth Day (April 22).
(Expiry: 22nd April 2014)