Disposable K-Cups & Containers To Use Your Own Coffee (50 Pack) for $15 @ Amazon.ca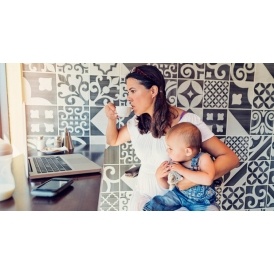 Having a Keurig brewer sure is convenient. The K-Cups sure can get expensive though! Why not try out these disposable cups that allow you to use your own coffee in your Keurig machine. That's bound to keep the convenience and save you money. Get the Disposable Cups for Use in Keurig 2.0 Brewers (50 Cups) for just $14.99 right now at Amazon.ca. Normally they would cost you $29.99.
This deal is already 75% claimed, so don't miss out! This 50 pack comes with the cups, lids, and filters. So quite literally all you will need to do is add a teaspoon or two of your favourite ground coffee blend, and put the cup in your Keurig machine. Press the button, and voila! Not only do you have coffee at the touch of a button, but you have also saved some money.
I don't see why the cups couldn't be reusable either, if you wash them or drink coffee one after the other like I do. The title says that these are for the Keurig 2.0 brewer, but the description says they will work with either the original or the 2.0 brewer. The disposable cups are also recyclable.
Amazon Prime members will get free shipping, otherwise you will need to spend $25 to have these shipped to your home for free.
(Expiry: 2nd March 2016)