BOGO Iced Cappuccino @ Tim Hortons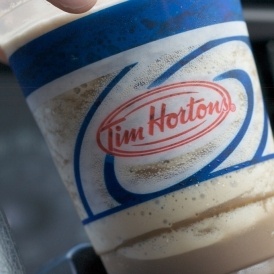 Don't miss out on this upcoming promotion at Tim Hortons folks! From July 1st through July 3rd, you can buy one, get one free on any size, any flavour Iced Capp at your local Tim Hortons.
'Tis the weather for Iced Cappuccinos, that's for sure! You'll be happy to know that from July 1st through July 3rd, you can buy any size and any flavour Iced Capp and you will get the second one for free.
It seems like every visit with a friend starts with, "Do you want Tims?". Now when they say yes to that question, you will know exactly what to grab! I can't wait for this promotion, I think I easily have one of these every day.
I usually get a medium Iced Capp with a maple flavour shot. You can also get them made with chocolate milk, which is always cool. Though I do prefer the classic (I think they use cream?) over the chocolate milk flavour.
(Expiry: 3rd July 2016)