ZARA Canada: Sale Starting From 50% Off!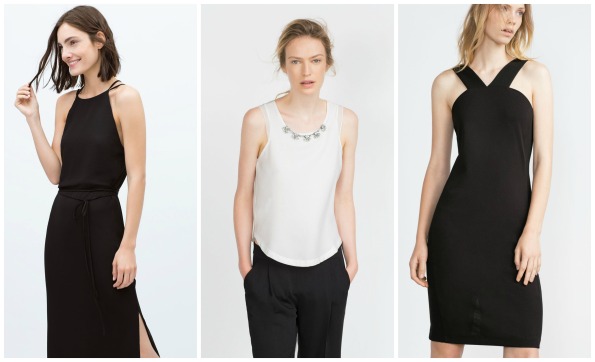 I had to do a double take when I saw this headline in the Zara sale section: Starting from 50% off! I proceeded to click on the link, and immediately saw that most of the prices were in fact reduced by more than 50%. There are lots of sizes left so there is something for everyone. Additionally, shipping is free on purchases over $50.
Some of my most fashionable friends are all about shopping at Zara. Most of them have so much clothes from there and they always claim they get everything on sale. I hardly believed them, but once I saw this sale I realized how low their prices can go. This store is always turning over its merchandise for the next season and that's why when they clear out their stock with a sale, they really clear out. Let's check out some of the best deals in this sale, shall we?
This sale has a little bit of everything. It seems like this is the remaining merchandise from their summer, fall and winter 2015 lines. Nevertheless, the clothing is fabulous and the prices don't get any better than this. Here are some of the pieces that really stand out in this sale:
My favorite items have to be the Strappy Dress and the Top with Straps, mentioned above. Both are simple minimalist pieces but I love their sleek cuts. Skinny spaghetti straps are once again in style, much to my delight. A strappy top paired with a blazer changes the look of a tank top completely. You can go from work wear to evening wear just by taking off your blazer. Versatile clothes are what I'm all about!
If you're so over winter clothing, I've spotted some of the best deals on warmer weather styles below:
Finally, Zara has some great shipping options. Home delivery is free when spending more than $50. Otherwise, standard shipping costs only $4.95. You can also pick up your order free of charge at your local Zara location. Returns are also free at Zara online which is ideal if you've never purchased from them before.
Happy shopping!