Zara Canada: Sale & Free Shipping With $50 Purchase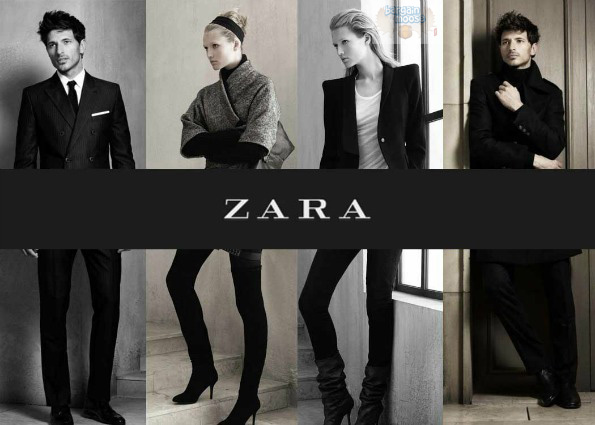 Seriously, I cannot believe we never ran across Zara's online shop before, which makes me wonder how new it is. Either way, give a warm welcome for Zara's first mention on the Bargainmoose! Right now Zara is having a summer sale and is offering free shipping across Canada on orders of $50.
The sale prices are actually really good! I spotted this non-spotted nautical style blazer from Zara: the Double Breasted Blazer with Metallic Buttons which was $139 and is now $59.99! Sizes are limited due to the fabulous discounts (you just saved $80!) but the selection is great.
I totally died when I saw this Tricolour Dress... isn't it just the cutest? I'm not sure about the nude panel, and I would have preferred another colour like blue or white or black, but I love the red, the back and the frills! I also love the price! Only $49.99, marked down from $99.90.
I was looking for summer clothing featuring less black than my current 80% black wardrobe when I stumbled across this skirt, and nearly fell off my chair. It is a lovely Off-White Skirt With Lace and Embroidery that was $139.99 and is now only $29.99! Excuse me while I grab my wallet.
They even have such great prices on these absolutely lovely shopper bags. This Quilted Shopper with Chain was $199 is discounted to $59.99! I am seriously going to be spending a few hours on this website checking out all the deals. I am at a loss for a size chart, though. I have noticed that sizing ranges from XS to XL depending on the item, but I can't find a size chart to tell me how many inches or cm that corresponds to. First, I need to find a size chart, so that I know what I am buying will be absolutely perfect.
As I mentioned, shipping is free on orders of $50 or more. Shipping to your local store is always free as well! If you spend less than $50 shipping costs just $4.95. Zara does ship from Canada as this editorette blogger mentioned - the origin of her package was from Montreal.
This is the first clothing sale I have been personally this excited for in a long time!
(Expiry: Unknown)