Winter Clothes, Outerwear & Accessories from $5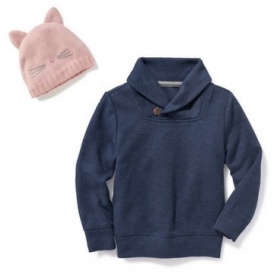 Maybe you're one of those people counting down until winter starts, but I'm definitely not ready for the cold yet. If you're in the same boat, at least Old Navy Canada can help a little with winter clothing, outerwear and accessories on sale from $5!
Yesterday's code is now expired, but you can use the code BATTY at checkout all day on Oct. 31 to save an extra 31% off your purchase!
Some of these styles even qualify for additional savings! Look for the "Extra Savings with Code at Checkout" note beside an item and enter the code FAMILY for an extra 40% off today only!
Here are some of my top picks:
For kids

For adults
Orders over $50 ship free.