Up To 70% off Fall/Winter Styles With Items Starting at $6 @ Aritzia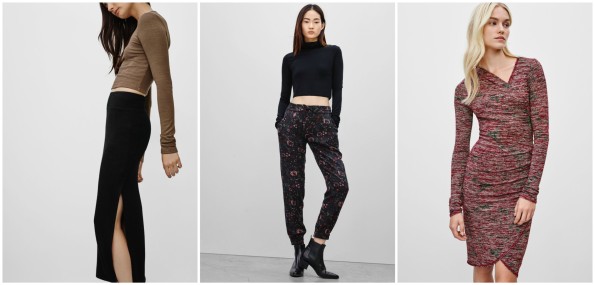 Oh Aritzia! No where nails the casual chic look quite like Aritzia does, and now thankfully, we get to stock up on our favorite looks for low prices. Aritza is currently offering a sale of up to 70% off of their fall and winter styles. Best part? This sale starts with prices as low as $6! New merchandise has been added if you haven't checked out their sale section in a while, so make sure to take a look now.
The sale covers all fall and winter styles, including such items as this gorgeous Darling top for only $15, this fitted Tyra skirt for only $20, and this trendy and bold Monica Skirt for the low price of $35! Aritzia was the type of store that I always walked past because I assumed that the prices were through the roof. Though this may be true for some of the fancier garments, they do tend to have some pretty great sale prices. Another thing I love is that their online sales are always so big in comparison to in-store. You have such a wide range of options online.
This sale is exactly the kind of thing that I like to see. Though the theme is a winter and fall sale, this covers everything, including some items that I wouldn't mind trying to pull off this spring.
Standard shipping rates apply for Aritzia purchases, and they are a flat rate of $8. Not a bad deal at all.
(Expiry: Unknown)